Weldaloy Promotes Kurt Ruppenthal to Vice President & General Manager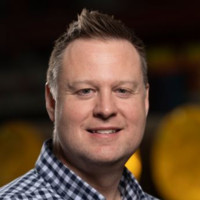 Warren, Michigan – September 15, 2016 – Weldaloy announced today the promotion of Kurt Ruppenthal from Vice President & Chief Manufacturing Executive to Vice President & General Manager. In his new role, Kurt will be responsible for leading and directing all day-to-day operations.
"His dedication, expertise, and passion will continue to lead Weldaloy on its growth path in the coming years. We are fortunate to have Kurt as a key part of our leadership team, and I look forward to seeing him step into this new role," said Rick Warren, CEO of Weldaloy.
Before joining Weldaloy in 2014 as Engineering Manager, Ruppenthal served as the Director of Engineering and Product Development for Enovate Medical, a clinical workstation and medical device manufacturer named by Inc. Magazine as "One of the Fastest-Growing Private Companies from 2009-2012". He brings a wealth of experience in growing small businesses, team building, leadership, and engineering.
"I've worked with Kurt for several years now, and I greatly respect his perspective and vision for the future of Weldaloy. I look forward to being a part of this exciting time of growth and expansion," said Michelle McCullough, Vice President & Chief Administrative Executive at Weldaloy.
Weldaloy has announced several strategic initiatives and expansions throughout 2016 including new office space, a state-of-the-art training room, achieving AS9100 certification, two key sales role hires, expanding ring rolling capabilities, and a new aluminum oven to meet increasing demand. Weldaloy will also launch a new corporate website in late September that will feature a resource library with videos, whitepapers, technical blog posts, and more.
About Weldaloy
Since 1926, Weldaloy has been a leading provider of custom copper, aluminum, and other non-ferrous forgings serving a variety of industries such as aerospace, electronics, oil and gas, and mindustrial equipment. Weldaloy's goal is to create meaningful and lasting relationships with each customer by providing the highest level of service and quality. Weldaloy's Vertical Integration Process offers its customers a single source for forged and machined non-ferrous metal products.