Meet Weldaloy's "Ring King" Tony Galli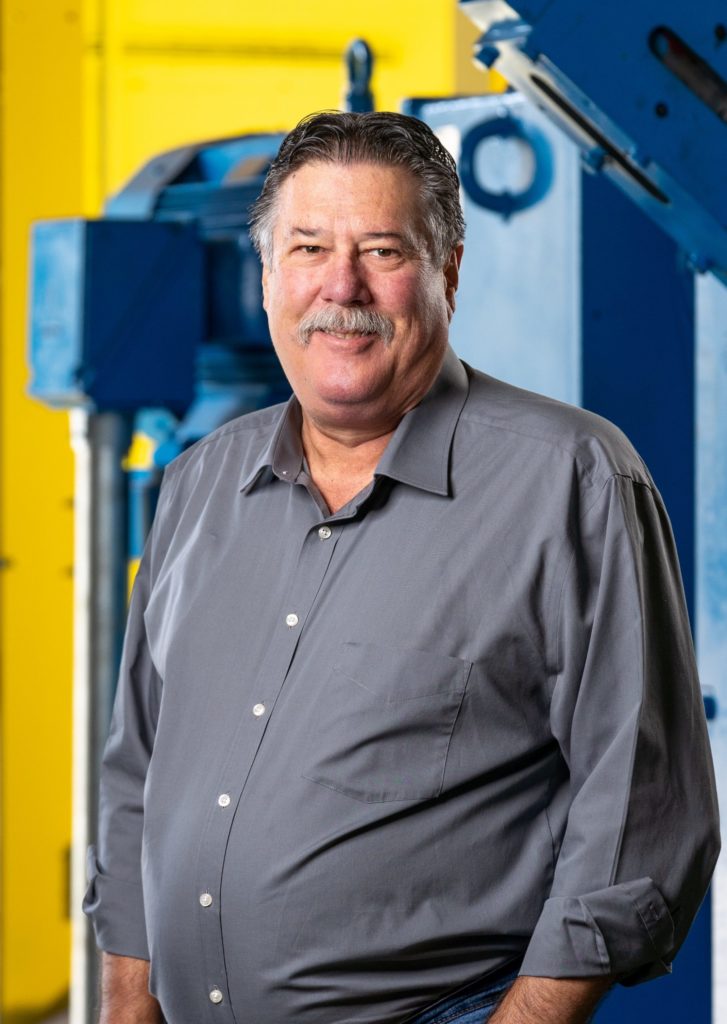 Spend a minute talking about forging with Tony Galli and it is immediately evident that he has a passion and lots of experience in forging seamless rolled rings.
Weldaloy has been forging seamless rolled rings from copper for decades. As our business grows to include more aerospace products made from titanium, nickel and other super alloys, we knew that having someone with vast experience with these specialty metals would be of great benefit.
Tony's reputation in the forging industry is legendary. With decades of experience in shops around the world, forging seamless rolled rings from difficult materials was second nature to him, and he has cultivated an encyclopedic, holistic knowledge of all aspects the forging industry.
Galli started out his forging career working for a forging company in his hometown of Reno, Nevada. The company worked primarily with the aerospace sector. This gave Galli his foundation of knowledge for the forging industry.
"I left the company in Reno after 15 years," Galli says, "I had a good job there. I was in middle management — I had it made. I knew what I was doing. It was a comfortable life — very comfortable.
Galli, an adventurer at heart, left to work in Monterrey, Mexico to build a forging plant — Frisa — from scratch.
"The opportunity in Mexico was too great for me to pass up. We were going to build a plant in a dirt field, from the ground up. That was my baby. I was going to build a plant and leave, but I liked it," Galli said.
While in Monterrey he met his wife, Mirna Janet , a native of Mexico, and they were married in 2004.
"When I went to Mexico, I didn't speak a word of Spanish. Unless you're in a tourist town in Mexico, nobody speaks English. All of the guys in the shop spoke Spanish, so, you know if I was going to be their boss, if I was training them, I had to learn Spanish quickly," recalls Galli.
His workforce was as green as the field that was cleared to build the plant.
"My ring operator had never rolled a ring before. The press operator had never operated a press before. Our manipulator driver — he had not even driven a car. So obviously, we needed to do a lot of training," says Galli. "What I found was that sometimes it's easier to train people who have no preconceived notions."
Tony stayed in Mexico for nearly a decade working for Frisa, a company he helped literally build from the ground up. It was during this time he became friends and collaborator with Fernando Lozano (who later would join Tony at Weldaloy).
Then an incredible opportunity came Galli's way; one that was just too good to pass up.
Forgital, a forging company based in Vincenza, Italy, sought out Galli's skill and knowledge for aerospace forgings. Forgital dates back to the 1800s, primarily forging farming tools. Today, Forgital is now one of the largest forging companies in the world.
Who wouldn't want to work in Italy?
"That was just for fun, really. Because, you know, we've been on vacation to Italy in Europe. I liked it over there. And I want to stay there for the rest of my life," says Galli.
But Galli and his family didn't stay in Italy for long. Galli's wife Janet experienced complications during a pregnancy, which lead to the difficult decision to move back to the United States. Janet gave birth to a healthy girl named Francesca and the Galli's settled down in the USA.
Erie, Houston and Cleveland
Tony's return to the United States started with rolling seamless steel rings in Erie, Pennsylvania. Soon, Tony missed the challenge of working with superalloys, and took a forging position with a forging company in Houston, Texas that specialized in forging oil and gas products. When the price of oil dropped to $60 a barrel, that company went under.
As Tony's experience with seamless rolled rings was in high demand, he landed a job with SMS Group in Cleveland. This was a different angle of he business, as SMS was a manufacturer of seamless rolled ring machines.
"At SMS, I was in charge of operator training — to teach guys how to run ring mills," says Galli.
It was during his time at SMS that Tony was introduced to Weldaloy. "Weldaloy had a smaller SMS ring rolling machine, and they asked me to come up and do some training for a couple of weeks,"says Galli. "I came to the shop in Warren and we rolled more rings in two weeks on that machine than they ever had. I was impressed by the team's willingness to learn."
Opportunity came knocking for Tony. Siempelkamp offered him the chance to teach seamless ring rolling and technical training all over the world, including China and Russia.
In 2019, Weldaloy purchased a 200-ton ring roller. Remembering the knowledge and skill Tony demonstrated a few years early, the company actively recruited Tony to be the company's forging director. Tony was up for the challenge and accepted the offer.
With Tony at the helm, he has boosted Weldaloy's growth in forging titanium, nickel and super alloys for the aerospace and power generation sectors, as well as developing best-in-class techniques and processes for the forging operation.
"There are forging companies out there that are only meeting their customers' deadlines 60 percent of the time," Galli said. "I know Weldaloy can be better than that, even with the difficulties of the super alloy metals. I'm excited to be able to help build the portfolio of Weldaloy and provide options for companies that have a need for forged seamless rolled rings and other products as well."
Tony Galli's career has taken him around the world, earning him the title "Ring King," and Weldaloy is glad to have forging royalty on our team.