Leaders of Michigan's $6.4B Aerospace Manufacturing Gather at Weldaloy
WELDALOY SPECIALTY FORGINGS HOSTED AN AEROSPACE INDUSTRY ASSOCIATION OF MICHIGAN (AIAM) BUSINESS LUNCHEON AT ITS WARREN CAMPUS JUNE 14, 2022.
Three takeaways from the AIAM luncheon presenters:
Michigan ranks in the top five states for aerospace manufacturing

Cybersecurity compliance is not only necessary, it the law

Investment is critical to meeting future demand
Aerospace Outlook is Strong
While covid decimated the commercial air travel business, the demand for space initiatives grew dramatically. Now that covid concerns are dissipating, commercial aviation is ramping up rapidly to meet projected demands. Boeing's forecast is for more than 43,000 deliveries by 2040, and competitor Airbus estimated demand at more than 39,000 deliveries.
Michigan's skilled, tech-savvy manufacturing workforce has capitalized on the booming aerospace sector, generating more than $6.4 billion in annual revenue, placing the state in the top five of aerospace manufacturing, according to Jeff Simek, AIAM Treasurer and General Manager of RCO Engineering and Aerospace.
Simek listed five aerospace industry mega-trends driving the demand:
Advanced air mobility
Decarbonization
Private space initiatives
Autonomous systems
Digital development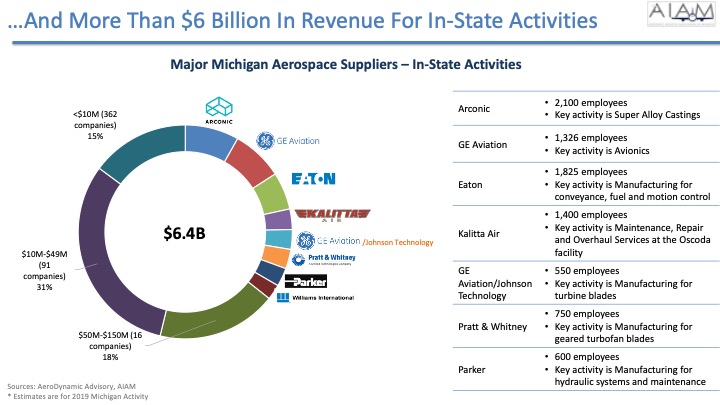 Mandatory Cybersecurity Compliance Deadline is Looming
Ryan Bonner, a Board Member of Prescott Cybersecurity, made a compelling case for aerospace companies to heed the quickly approaching deadline for Cybersecurity Maturity Model Certification (CMMC).
As of March 2023, aerospace business must have government-mandated security protocols in place. Bonner presented a cost-effective, seven step, three phase best-in-class cybersecurity solution that Prescott offers to ensure businesses are compliant with CMMC regulations, as the cyber threat is real and escalating.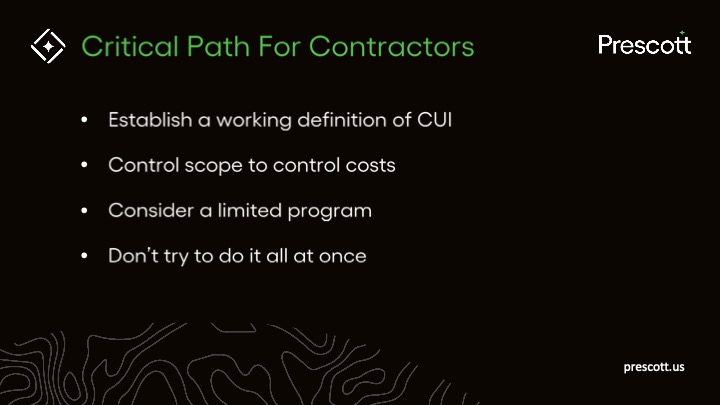 Investing for Aerospace Demand
To meet the growing demand in aerospace requires manufacturers to invest in facilities and capacity. Weldaloy VP/COO Andrew Smith presented the company's expansion that will allow the forging of larger parts.
"Within a few months, Weldaloy will be able to produce seamless rolled rings as large as 120 inches,"said Smith. "We'll also be adding a 3,000 ton press, larger furnaces, a fully automated NADCAP heat treat line, and an independent metallurgy lab." Construction of the new facility is underway; completion is scheduled for early 2023.
"Weldaloy is a dominant supplier of forged parts for numerous space initiatives. We are building to better serve our current partners and expand our footprint in the aviation and power generation industries."
For 75 years, Weldaloy has specialized in forging titanium, nickel, stainless steel and copper.
Weldaloy's Chaplain, John King, opened the meeting with prayer. Catering was provided by world-famous Mudgie's Deli.
AIAM Promotes Michigan Aerospace Manufacturing
The luncheon was held on the five year anniversary of the AIAM founding. AIAM is committed to building awareness of Michigan's aerospace manufacturers, and provides a comprehensive and strategic approach to aerospace networking, legislative advocacy, and talent development and attraction. Currently, almost 1,000 Michigan aerospace manufacturing companies belong to AIAM.
Weldaloy Specialty Forgings was the host sponsor the AIAM luncheon, co-sponsored by Motul. Macomb County Michigan Planning and Economic Development was the lunch sponsor and United Technical was the registration sponsor. Motul, United Technical, and Siemens exhibited.
Tony Vernaci is the President of AIAM; other board members include aerospace industry notables Chairman Matt Eurich (Genuen), Larry Martin (GE Aviation), Treasurer Jeff Simek (RCO Aerospace), Secretary Michael Stratton (Woodward), Alex Vlielander (Liebherr), Dr. Kevin Michaels (AeroDynamic Advisory), Todd Brassard (Calumet), Sara McMurray (Autocam Medical), Mark Schmidt (Eaton), Dr Mirko Gamba (University of Michigan Aerospace Engineering), and Ryan Dean (Pratt & Whitney).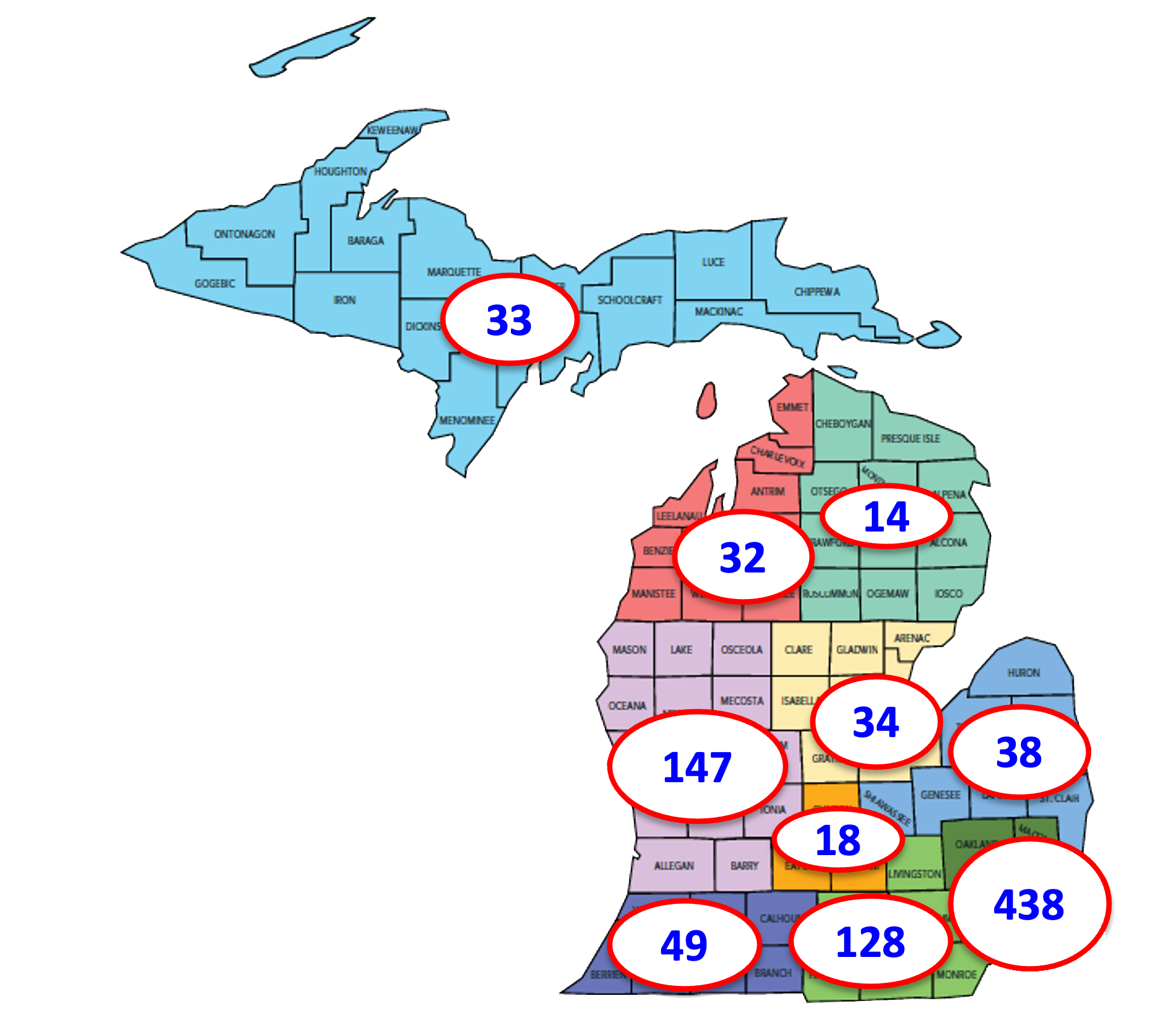 Michigan Aerospace Industry Capabilities
Aircraft Production
Engines & Critical Engine Component
Avionics
Fuel Systems
Flight Controls
Super Alloy Castings
Machining
Major Structural Tooling
Automation
Industry R&D
Non-Destructive Testing
Surface Treatment
Packaging
Engineering Services
Electronics
Motion Control
Hydraulics
Thermo Analytics
Wire Harness
Printed Circuit Boards
Structural Components
Landing Gear
Composites
Inventory Management
Support Equipment
3D-Printing (Additive Manufacturing)
Aircraft Interiors
Pilot Training
Space Technology
Satellite Production
Airframe & Powerplant Technician Training
Wireless Measurement Systems
Aftermarket Repair & Overhaul